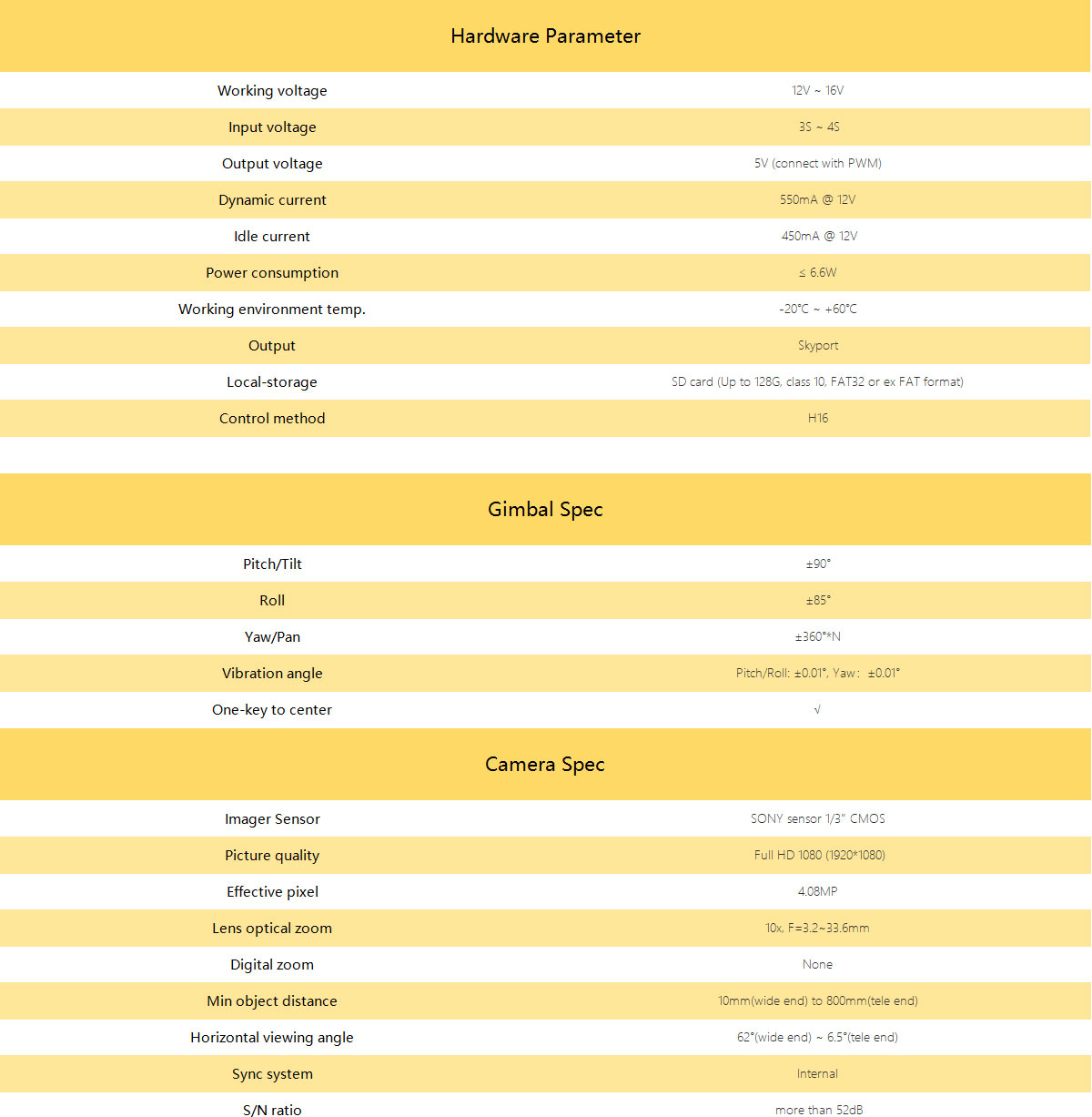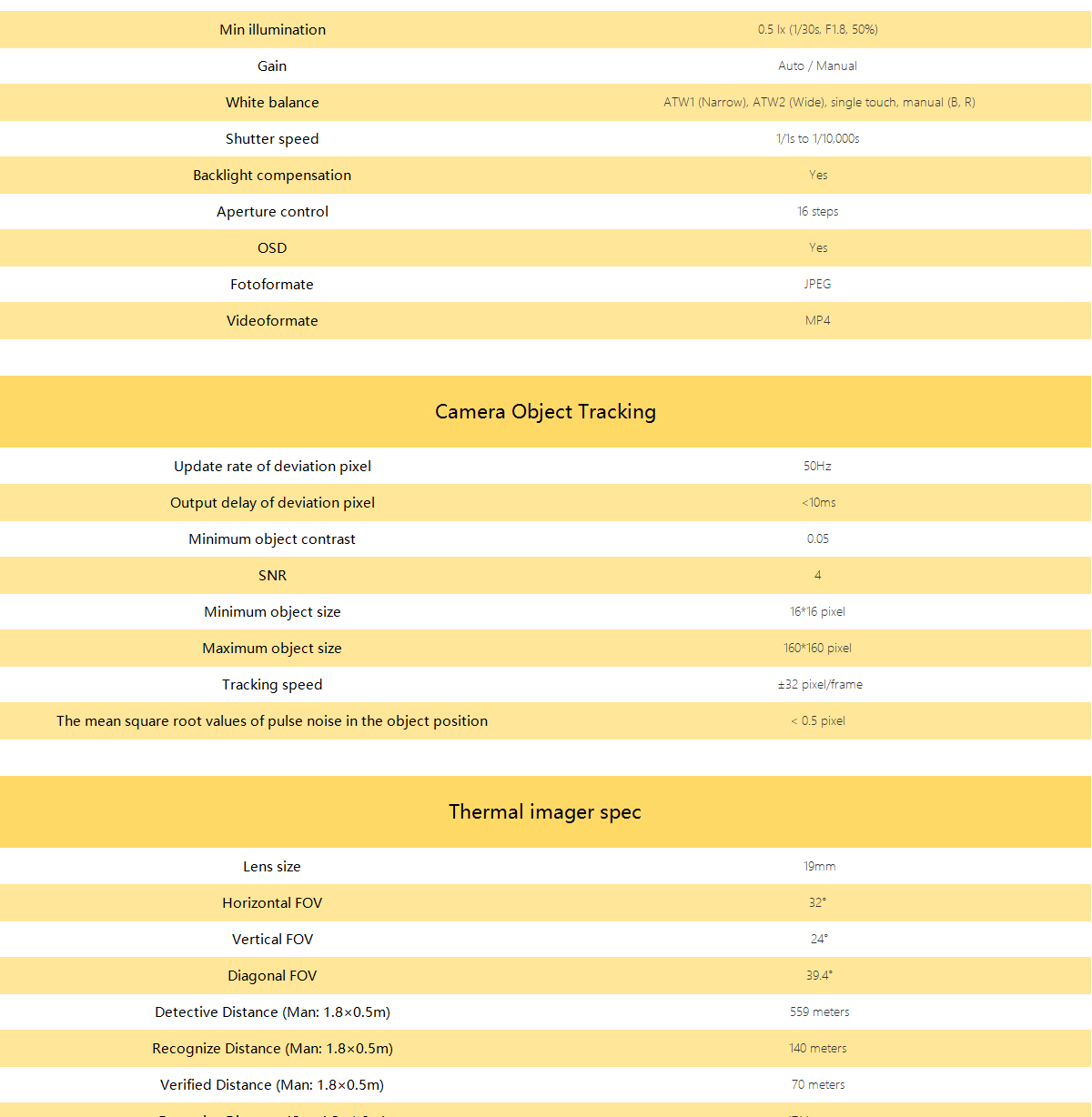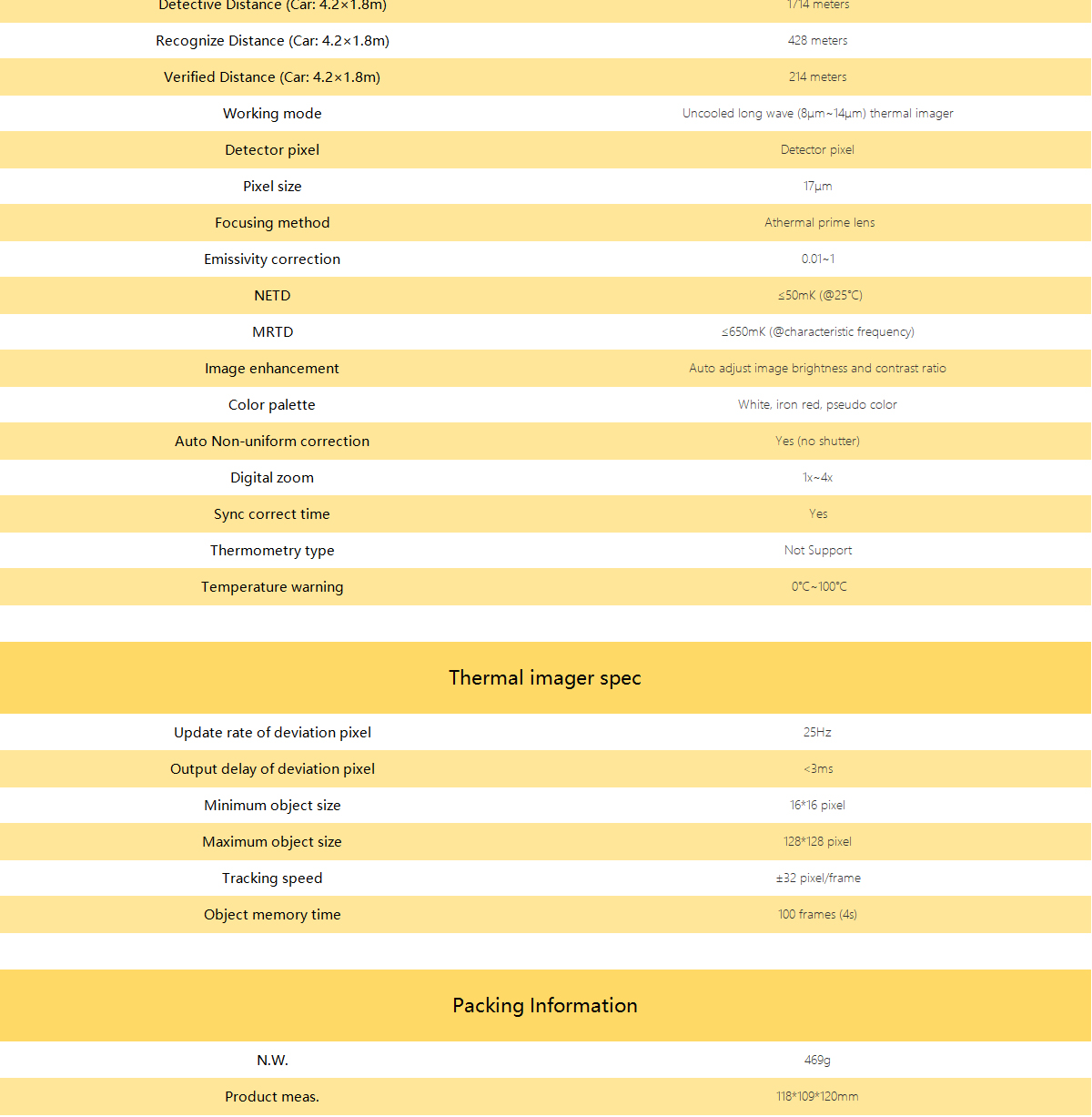 ---
Z10TIROverview
The Mini Z10TIR gimbal camera features a 10x optical zoom lens. It's powered by a 1/3 CMOS module, 4.08 million effective pixels, fast auto-focus speed 1080p HD image quality, as well as visible light, and thermal imaging tracking. It can be used on DJI drones M200/M210/M21RTK.
Benefits and Features
1. 10x Optical Zoom, 19mm Thermal Sensor
Stabilizing the Mini Z10TIR is a highly optimized 3-axis camera gimbal with pinpoint-precise motor rotation with a control accuracy of ±0.01°powered by a dedicated processor 360° rotation remains possible through gimbal rotation. Stable, smooth footage images can be captured even when flying at a high-speed flight.
2. EO+IR Camera Object Tracking
Build-in normalization, cross-correlation, and tracking algorithm, combined with object missing recapture algorithm, achieve a stable track of the target.
Support custom characters of user OSD, adaptive gate cross cursor, and trace information display.
The tracking speed is up to 32pixel/frame object size range is from 16*16 pixels to 160*160 pixels, with a minimum signal-to-noise ratio(SNR) of 4db, the mean square root values of pulse noise in the object position<0.5 pixel, which greatly improves the accuracy and tracking effect.