In the past few years, the continuous development of industrial drones has brought many benefits and conveniences to people's life and work.
Meanwhile, the wide application of industrial UAVs in the industrial field is also a great sign of human progress. So let's take a closer look at the benefits and applications of industrial drones.
What are industrial drones?
Industrial drones are UAVs designed and built for industrial purposes.They are capable of deploying auxiliary work in industrial applications. Industries that regularly use drones include the energy sector, surveying and mapping. Industrial UAVs have higher specifications than consumer UAVs, and can often offer more advanced systems and flight times, as well as the ability to deploy a variety of payloads, including specialty sensors, imaging equipment and custom payloads for research and measurement applications.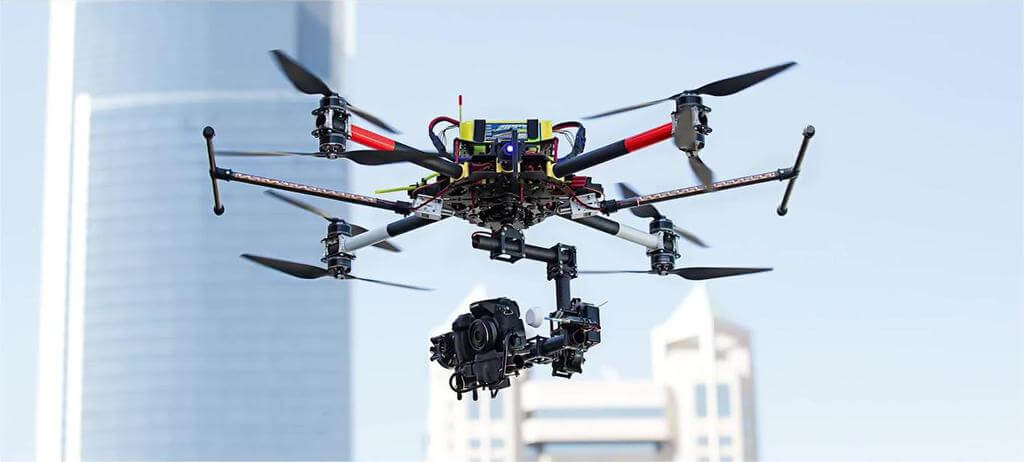 Industrial drones can greatly improve the efficiency of people's work. And now they have been used in many fields assisting people in saving time during work. For example, drones can be used to transport medical products such as blood, vaccines, medicines and medical samples. They are able to fly in and out of remote or hard-to-reach areas compared to cars. Medical drone deliveries have been credited with saving lives in emergency blood deliveries.
What are the advantages of industrial drones?
Industrial UAVs have created great ease in a number of operations and across various industries. They made a great progress in human work. All of this is due to the advantages of industrial drones.
1. Safety. Some oil monitoring requires work at high altitudes, all of which are hazardous and involve interactions with hazardous chemicals and equipment. Usually, oil explorers need to get a closer inspection. But for drone inspections in the oil and gas industry, such procedures can be avoided. They can deploy drones and monitor from their safe areas. Therefore, there is no direct contact with toxic chemicals and no risk to workers.
2. Lower cost. Drones take over some of the labor, vehicles and operational activities in industrial use and therefore retain many of the costs. For example, it is more cost-effective to purchase, maintain and fuel than aircraft. Also, you don't need to rent ladders, aerial lifts and etc.
3. Higher accuracy. There will be more accurate statistical data obtained by industrial drones. Some industrial UAVs have high levels of GPS accuracy in the system software, which can be more professional than traditional means of working.
Industrial drones can greatly improve the efficiency of people's work. And now they have been used in many fields assisting people in saving time during work. For example, drones can be used to transport medical products such as blood, vaccines, medicines and medical samples. They are able to fly in and out of remote or hard-to-reach areas compared to cars. Medical drone deliveries have been credited with saving lives in emergency blood deliveries.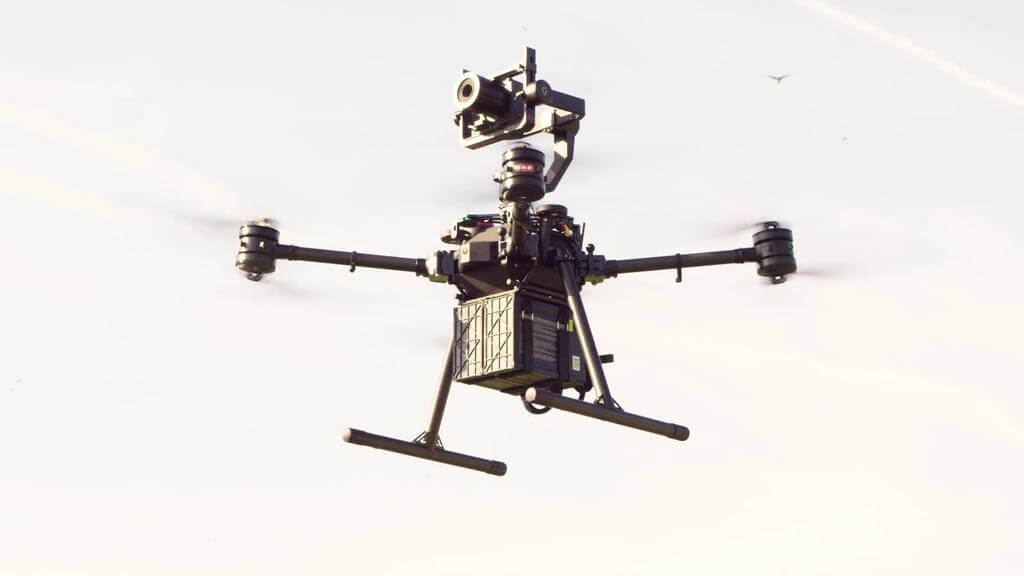 4. Work more efficiently. Because industrial drones fly mostly at low altitudes, they are less affected by weather conditions during flight. In addition, industrial UAVs also have the features of small size, easy to carry and operate. They can get into work quickly and work more efficiently.
5. Easy to control. The structure of drones are simple allowing pilots to quickly deploy and operate them even in relatively few technical backgrounds. With a large number of low-cost drones available for a variety of industrial uses, UAVs are opened to a wide range of operators. Industrial drones have a wider range of motion and lower altitude in all directions allowing them to navigate effortlessly compared to manned aircraft.
6. High imaging quality. With high-resolution cameras and advanced sensors, drones can take excellent continuous photos, aerial video, and accumulate vast amounts of accurate data. The collected data can be converted into detailed 3D maps or 3D models for complete analysis.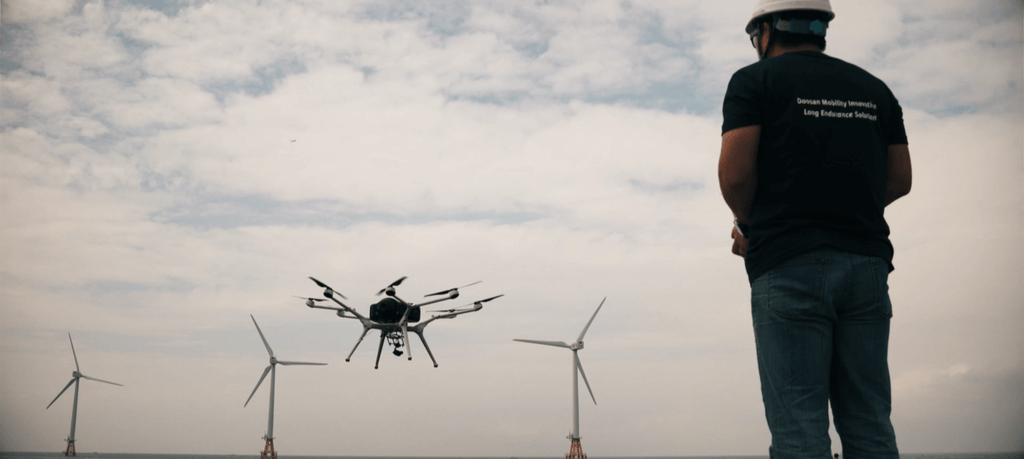 What are the applications of industrial drones?
The potential for safe, cheap and ubiquitous drones in industry is growing. And in recent years, drones have had a great impact on agriculture, construction, energy and so on.
Agricultural Uses of Industrial Drones
Drones are effective for a more sustainable agricultural life. It allows agricultural practitioners to simplify their operations and gain useful insights into crops. It has become part of large-scale agriculture.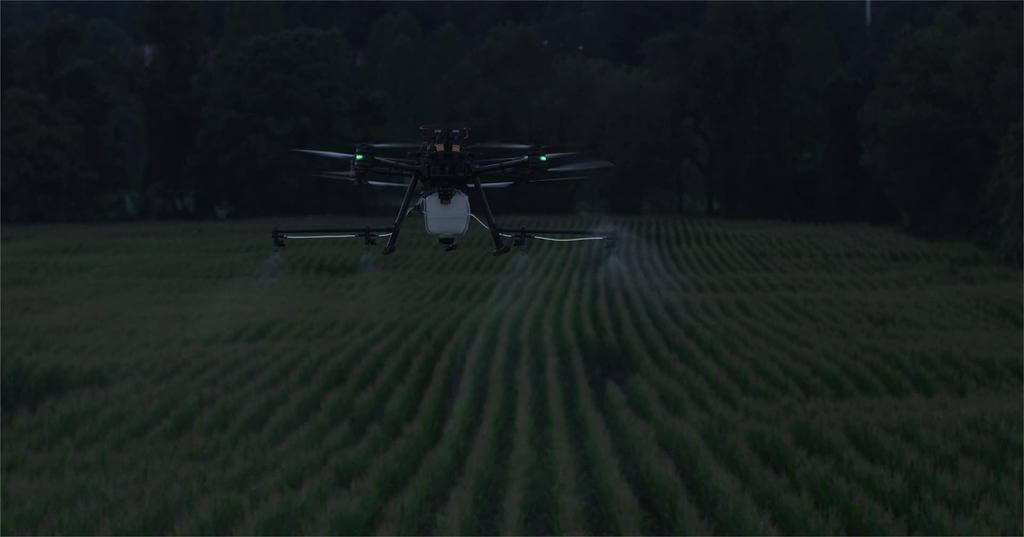 1. Planting and seeding
There is no doubt that drones are perfect for agriculture. With the increase of human demand for crops, traditional farming methods can no longer meet the demand. Instead of manually seeding and spraying pesticides by several farmers, the use of spraying drones in the air has greatly increased productivity and reduced manpower.
2. Crop tracking
Industrial drones can assist farmers to track almost everything, including water use, crop health, and soil analysis. Aerial surveillance is expensive and used to be done only occasionally by aircraft. But now it can be done weekly or even daily by drones at a cost of just a few hundred dollars, which is much more efficient than traditional human work.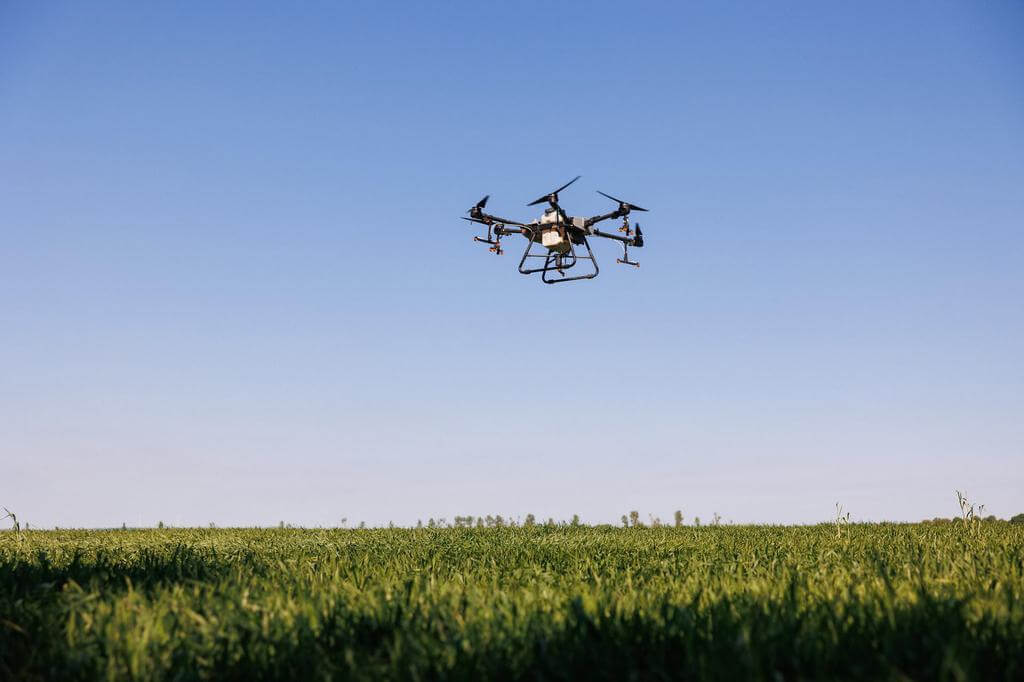 Construction Uses of Industrial Drones
With unique air superiority and data collection capabilities, industry drones can increase efficiency, reduce costs and streamline work processes. They are really building innovation and influence in the construction industry. So, how are industrial drones used in constructions? Here are some concrete examples below:
1. Mapping and land surveying
Topographic maps are essential before complex construction projects. But it is expensive, and takes a lot of time to make. Because terrain conditions are not updated in time at the start of the operation. Industrial drones, on the other hand, can map large amounts of land, so the time spent on topographic mapping can be drastically reduced. It helps people keep the project on schedule and on budget, and ensures that the project is accurate. In addition, the high-resolution images produced by the drones can be manipulated into 3D models. It will save more time and money.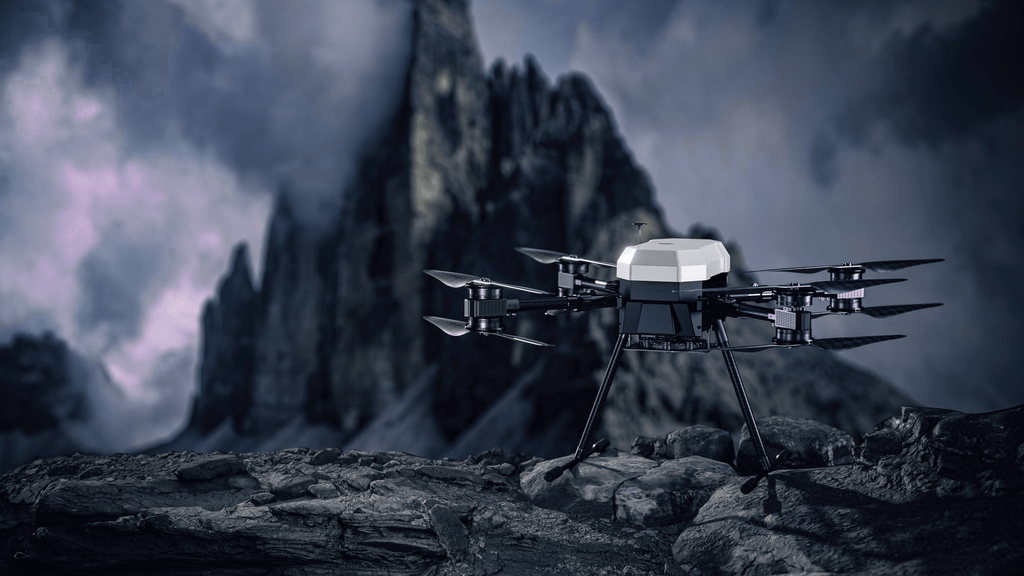 2. Inspection and photography
Drones can fly around buildings, inspecting the details and safety of the building, taking high-resolution images for analysis. They replace traditional heavy machinery to provide critical inspections. In addition, thermal sensors can detect heat leaks, cold spots, and any electrical problems.
Drones can also be used for planned maintenance of large structures such as bridges, towers and roofs. A task that requires a lot of time and surveyors to complete takes only a few hours to operate with an industrial drone.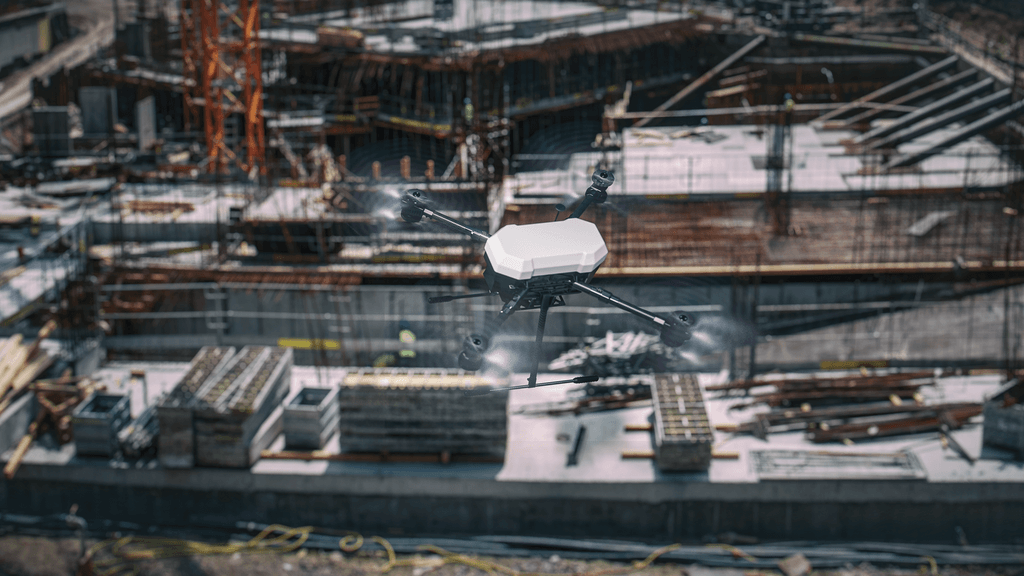 3. Keep tracking
Drones could periodically scan construction sites from above to make a visual connection with missing items, or simply track tools and equipment as they move from place to place.
The drone supports digital tracking solutions that can identify the location of items even when visual contact is not possible. A well-equipped drone can quickly scan a large area of tagged items and can also use low-power bluetooth technology to pinpoint tools and equipment on the ground. It provides a great protection for tools and property on the site.
Energy Uses of Industrial Drones
At present, the popular renewable energy sources are solar, wind, water and so on. In these energy bases from the planning and construction to the late operation and maintenance, the project is large and the cost is high.
In order to reduce costs and improve work efficiency, UAV has been widely applied in the energy industry, especially in the application of wind energy and photovoltaic inspection. A series of mature application schemes of UAV system technology have been developed.
1. Photovoltaic power station inspection
The UAV is equipped with a thermal imaging camera to carry out a wide range of inspection, it will quickly identify photovoltaic panel faults and repair timely, as well as ensure that the power station is in optimal working condition.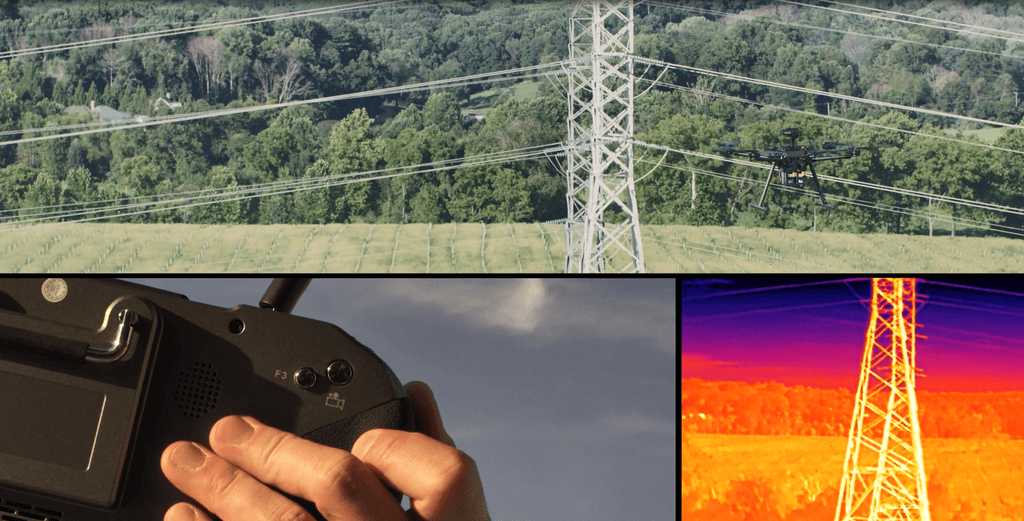 2. Wind farm inspection
An industrial drone can provide an automatic, refined inspection and accurate positioning. When it approaches wind generator from the air, UAV obstacle avoidance function will avoid collision accidents. It can also carry high-definition zoom camera to shoot high-precision pictures and videos, which will clearly identify the generator external damage and trouble, so as to reduce the error rate and risk, greatly improve the efficiency.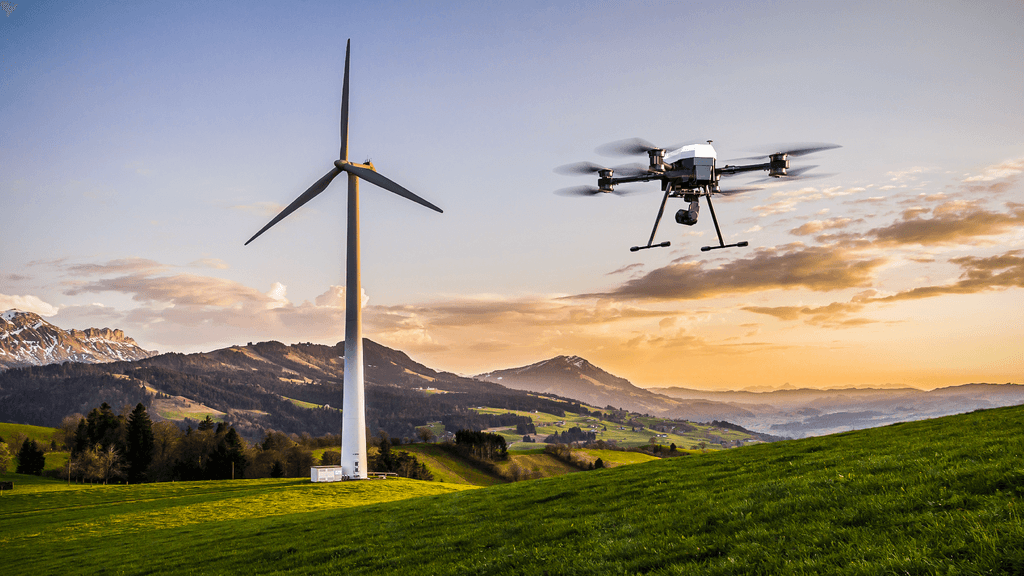 Other Use of Industrial Drones
1. Film industry
Drone filming is revolutionizing the way people make movies and TV shows. With the use of drones, filmmakers are able to create majestic aerial shots, track shots, and create scenes grander than real life which is beyond the reach of traditional cameras. The use of drones has also allowed filmmakers to make films more safely and economically. When filming a movie you need some close shots, such as tracking cars up close. Earlier helicopters are needed to shoot such angles. But now drones have eliminated them because they are way cheaper than helicopters.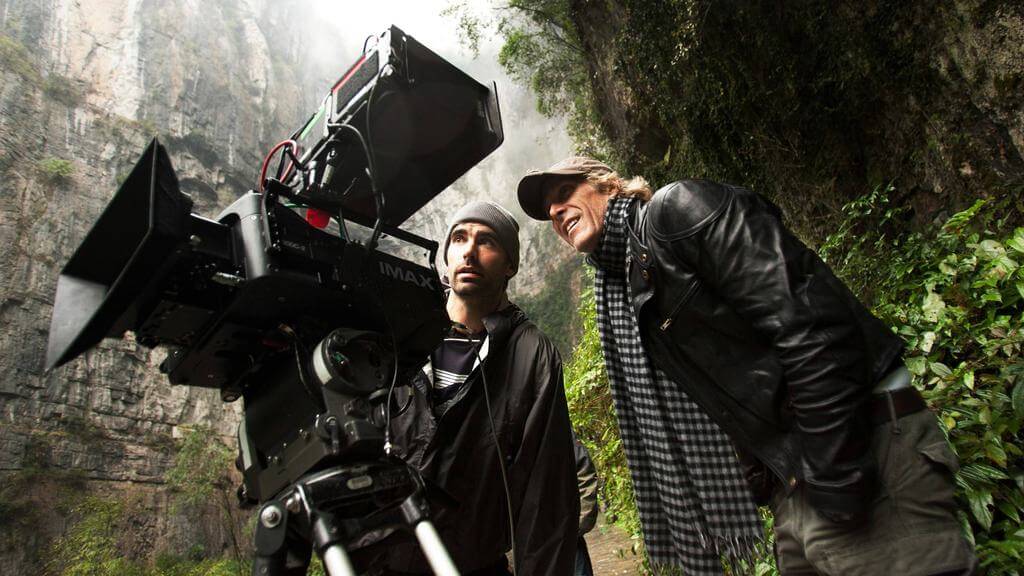 2. Maritime industry
With UAVs already used for land transport, they will become a cheaper and practical option for sea transport in the future.
Operating a ship is expensive, and it takes time and money to transfer important documents or other necessary resources to a port. Even though home delivery is available, it still costs thousands of dollars. And some maritime freight companies can transport even hundreds of kilograms of goods at a time by UAV, saving a lot of manpower and money.
3. Telecommunications industry
As the telecom market develops and operators seek new business opportunities, the potential market for UAV is huge. The key application area of UAVs in telecommunications is maintenance monitoring and keeping infrastructure and equipment in good condition. In the past, technicians had to climb to the top of the tower and manually count the different pieces of equipment installed. Manual inspection is usually carried out only in limited parts of the cell tower, but the advent of drones has changed that.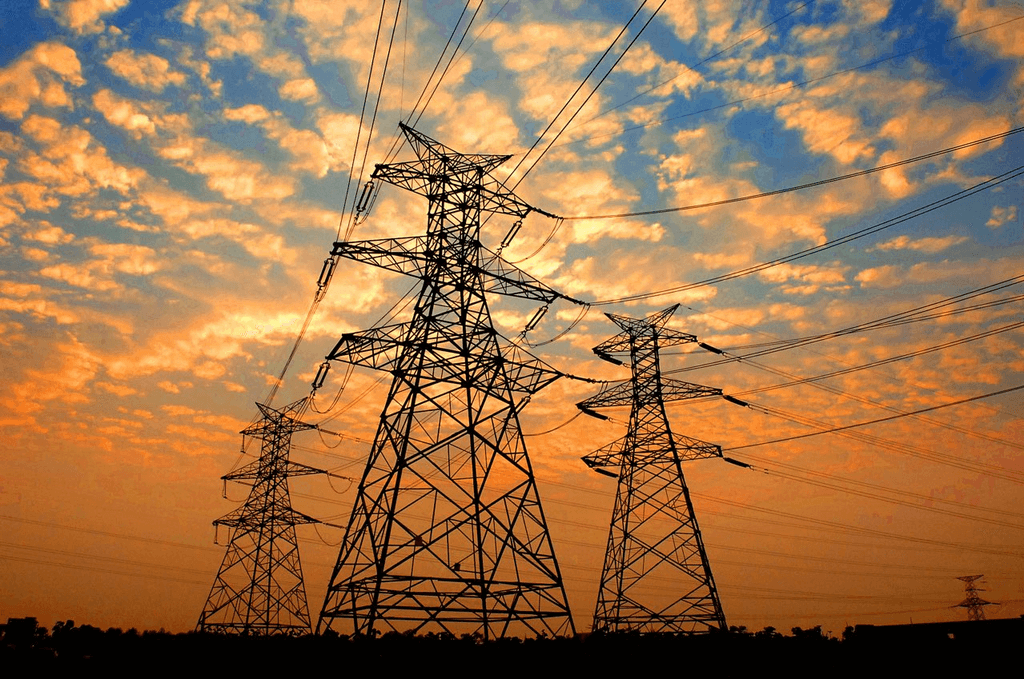 What are the hot topics of industrial drones?
With the popularity of drones around people, the topic of it has never decreased. So, let's talk about the hot topics that people are interested in industrial drones.
What are the differences between industrial and consumer drones?
We need to analyze the differences between industrial and consumer drones from the following aspects:
1. Purpose
Industrial drones are unmanned aerial vehicles designed and manufactured for industrial purposes.
Consumer drones, often referred to as amateur or personal drones, are made for drone hobbyists or recreational drone pilots.
2. Durability
Industrial drones are designed to work day in and day out, and their construction is very robust.
Consumer drones are used usually for fun and hobbies. They are used only occasionally, and they are simple and not strong enough.
3. Performance and professionalism
Industrial drones are larger and can carry heavier payloads, while also being able to withstand harsh environmental conditions. They are also equipped with sensors and cameras that allow them to perform complex tasks and collect data more efficiently. Consumer drones are the opposite.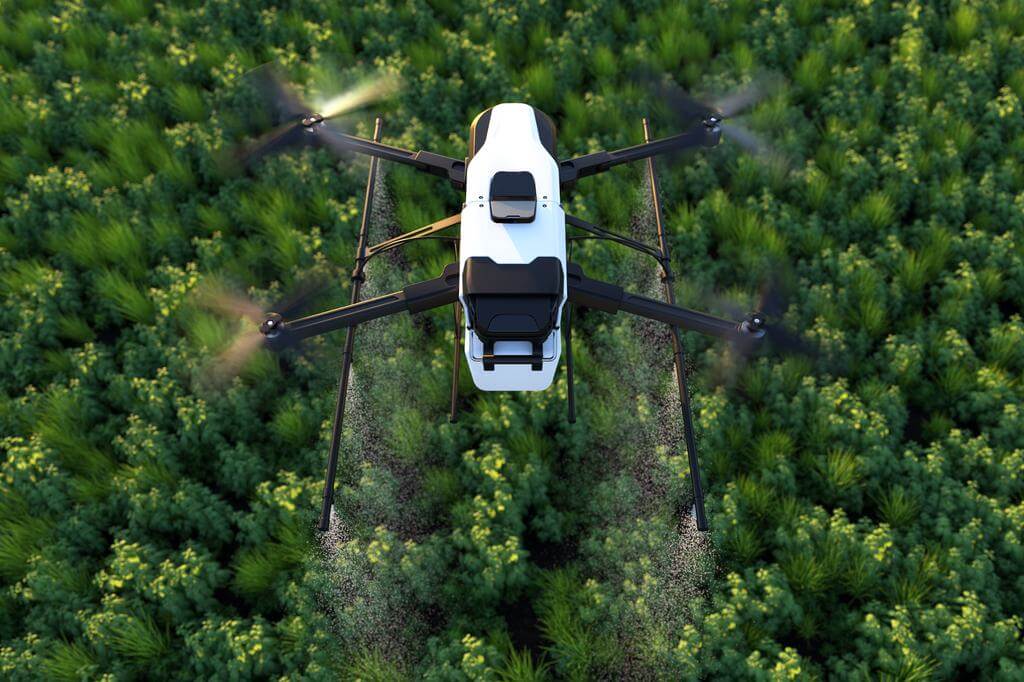 What are the types of industrial drones?
There are many types of industrial UAVs that can be roughly divided into two types including rotorcraft drones and fixed wing drones with their own features in industrial applications.
1. Multirotor drones
Multirotor UAVs can be divided into four, six and eight rotors according to the number of rotors. The applications of UAVs vary depending on their take-off and landing patterns and endurance.
2. Fixed wing UAV
Fixed wing UAV has long endurance, high efficiency and fast effects, which is convenient for large-scale operations.